Great Christmas Light Show Adds New Attractions for 2019 | Visit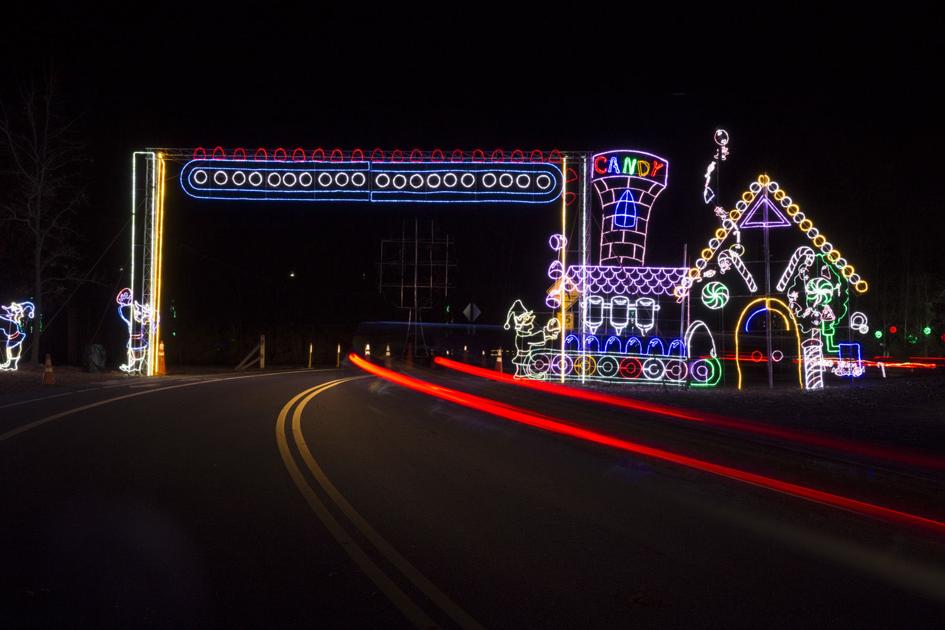 There are so many fun new things at the Great Christmas Light Show in North Myrtle Beach this year, even if you've been to everyone else, it will feel brand new to you.
In recent years, the event has started after Thanksgiving, but this year it begins on November 25 because Thanksgiving is later than usual.
The drive-through event takes place at the North Myrtle Beach Park & ​​Sports Complex, 150 Citizens Circle, Little River, from 5:30 p.m. to 9:30 p.m.
For more information on the show, visit www.parks.nmb.us or dial 843-281-3805.
Closed only on Thanksgiving and Christmas Day, it runs until December 30 with more exhibits, new attractions, and another chance to make lasting memories.
The light show is now three kilometers long, and that half-mile increase means a lot more "oohs" and "aahs" to bring home.
There are around 600 screens, some up to 55 feet wide, with around 40 of them animated.
There's a new North Myrtle Beach tribute section that will feature themes like golf carts, sandcastles, and even a Wheel of Fortune exhibit in honor of local Vanna White.
Also new this year, an exhibition on the military theme which includes a tribute to each of the armed forces.
There has been a tribute to the United States before, but this year it's expanded to recognize every branch of the military.
And not to be missed, the new section of dancing trees which is of course synchronized with the holiday music.
After passing through the incredible light show, customers can park their cars and tour Santa Claus Village, enjoy hot chocolate and s'mores, take the Santa Express train, visit the petting zoo, and meet Santa Claus. himself.
There are also new attractions this year in Santa Claus Village, like an Elf Hunting Maze and the Candy Cane Scramble which is a fun obstacle course.
Until December 15, the Santa Claus Village will be open only on Fridays, Saturdays and Sundays, and from December 19, it will be open every evening. And the much-loved fun 2-mile Dashing Through the Glow race will take place on November 22.
"This," said Angel Rabon of the City of North Myrtle Beach, "is the first way to see the lights before the big Christmas light show opens."
Admission to the Great Christmas Light Show is by full wagon, with 1 to 15 guests $ 15, vehicles with 16 to 30 guests $ 30, and $ 60 for more than that. The Santa Claus Village is included in the entry.
There will be additional charges for some attractions such as train rides, labyrinth, obstacle course, and concessions.
Locals and visitors return to the Great Christmas Light Show every year because, said Rabon, "Christmas is all about lights and Santa Claus, and people say it's the most festive thing they have. have been doing for years. It's about nostalgia and making memories.