Guild Wars 2 Icebrood Saga finale arrives April 27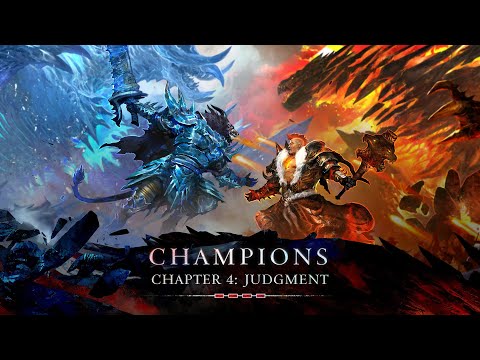 ArenaNet starts teasing their next final at the Guild Wars 2 Icebrood Saga, which hits PC on April 27. The final chapter of Episode 5, Judgment, brings the conclusion of the last 18 months of storytelling as GW2 sets its sights on the horizon.
Guild Wars 2 Ice Brood Saga has been going on for nearly two years, with each iteration continuing the epic story towards the climax of next week. The conclusion of the Icebrood saga ends with a new encounter with a world boss that can accommodate up to 80 players.
"With ally Braham, norn of prophecy, poised to face his fate, two of Tyria's greatest and most enigmatic threats emerge to clash in a clash of supremacy over the control of magic. the world. Players will be pushed between these two forces of nature to stop the conflict by any means necessary, and no one comes out unscathed. "
Players who jump into the main story will be able to work on their dragon mastery, as well as earn new dragon-themed rewards like a new cloak, a dragon's eye infusion used to "channel their ancient dragon within ", and more. . Additionally, players will be able to face the World Boss in a Private Session with up to 50 people, or the Public Session with up to 80 different players every two hours.
You can check out the full trailer in the integration above. Guild Wars 2 the next episode in the Saga of the Broods of Ice, Judgment releases on April 27 and will be free to claim for anyone who logs into the MMORPG that day. While you wait, however, you can check GW2 Super Adventure Festival, which runs until April 27.