New Guild Wars 2 End of Dragons location revealed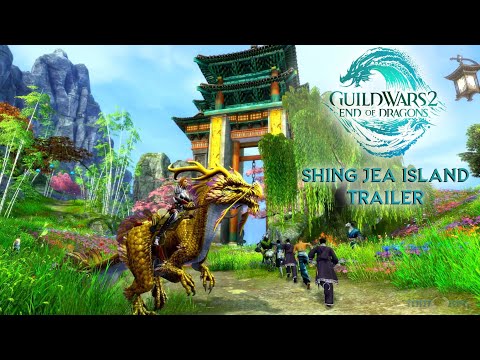 ArenaNet has revealed the new location for Guild Wars 2 End of the Dragons.
Shing Jea Island is the next place for Guild Wars 2 End of the Dragons. End of Dragons will be the third expansion for Guild Wars 2 and was recently delayed until February 2022. At the time of the delay, ArenaNet cited a difficult environment,
"As the development of the expansion has progressed and the real world challenges of the past year and a half have changed the way we live and work, it has become clear that we need a little more time to deliver our creative vision for Cantha. As a result, we are delaying the release of Guild Wars 2: End of Dragons from late 2021 to early 2022. "
To that end, we've got a trailer showing a new location we'll be exploring in End of Dragons called Shing Jea. As described,
"Over two centuries ago, the Dragon Empire severed all ties with central Tyria and Elona. Cantha has its own history of turmoil and triumph, reflected in ancient monuments, enduring art, and modern life.
Additionally, ArenaNet is hosting a gameplay preview of the new location on the official website. Guild Wars 2 YouTube channel here. We recently had the chance to check out the beta version of End of Dragons. If you are interested, you can check out our impressions here.