Quilters' Guild will be holding its first face-to-face meeting in almost 2 years. | New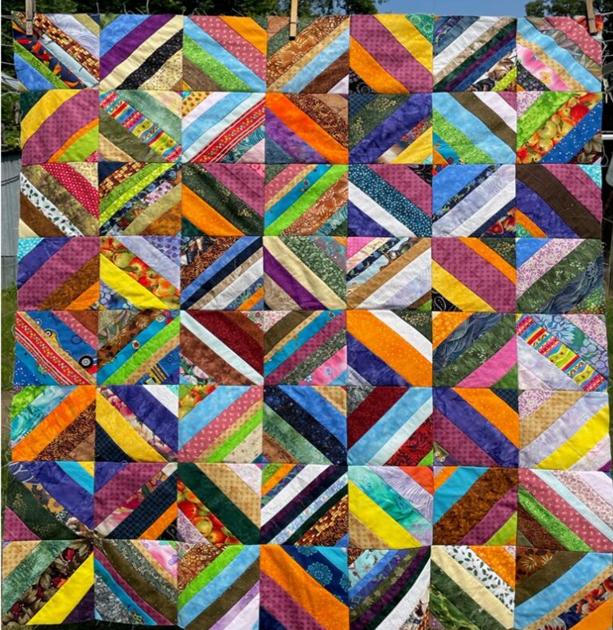 PLATSBURGH – Members of the Champlain Valley Quilters' Guild, NY leave their hiding places and sewing machines behind for their first in-person reunion in nearly two years.
On Wednesday August 11, the guild will meet at the Turnpike Wesleyan Church on the Military Highway.
From 5:00 pm to 6:00 pm there will be a "Junk in the Trunk" event where quilters can find treasures in the hiding places of their fellow quilters.
Non-members are invited to attend the regular meeting which begins at 6 p.m.
The CVQGNY Board of Directors strongly advises participants to wear masks if they have not been vaccinated or have a loved one who could be compromised.
MASK MANUFACTURERS
The lockdown was grueling but no downtime for the guild.
While members were unable to meet in person to work on the contributions, individuals reached out to organizations and individuals with incredible generosity.
It all started with the need for masks in the community, with guild members making nearly 10,000 face masks.
These have been distributed to: University of Vermont Health Network-Champlain Valley Physicians Hospital (separately to emergency personnel), United Way, Sheriff's Department, Plattsburgh City Police, local fire departments, EMT ambulance service, Price Chopper, Empire Visions, Wound Center, Westelcom, Chazy; Office of Dr. Donnery, Office of Dr. Ambler, ARC, Kinney Drugs, Adirondack Primary Medicine, Hobies Restaurant, Durocher Auto Sales, Hospice of the North Country, Saranac Lake Regional Center, not to mention friends, neighbors, family and those who called to say, "Please can you help me?" "
CUR DONATIONS
As requests for masks subsided, Guild members began donating to places close to their hearts and others in need, including: cushions and stuffed animals with duvets for welcome care and STOP domestic violence, blankets for adults and placemats for nursing homes and meals on wheels; and heart pillows at the Fitzpatrick Cancer Center.
Quilts were also given to local veterans and the Hospice of the North Country.
A few members donated enough blocks for two veteran quilts.
One of them was handed over to North Country Honor Flight Director Barry Finnegan to raffle off the proceeds to support the program.
Another member generously donated a quilt to the Battle of Plattsburgh to raise funds for their annual commemoration.
Another member made two veterans quilts, which were delivered to Foreign War Veterans Station 125 on Boynton Avenue in Plattsburgh.
ZOOM ZOOM
In addition to all that the Guild members have done on their own, they have been able to stay in touch and sometimes keep their "common sense" through incredible leadership.
Guild President Alyce Fradenburg hosted a weekly Zoom meeting "Sewing COVID Away" and maintained a "CVQG Show and Tell" site where members could share what they were working on with their peers.
Fradenburg also hosted monthly board and guild meetings via Zoom.
Karla Strauss, Vice President and Director of Programs, brought several talented ladies to the Guild who took to Zoom with their shops, techniques and talents.
Lora Barshow has created a new block of the month for members who have signed up for this project.
Priscilla Reed continued to keep the Guild in touch with a monthly newsletter.
Janet Altman has led online classes with several quilters and stepped in when the president needed her to set up the Zoom meetings.
TRADITIONS: NEW AND OLD
Yvonne Bezio restarted Community Outreach a few weeks ago.
A few members work safely cutting fabric and sewing quilts and other creations that will be donated to the local community.
Jean Welch and Mary Lou Beauharnois set up a "Twelve Month Challenge" by asking members to list 12 projects in their "reserve".
They pulled a number every month and that was the plan for that month.
Guild members were so interested that it will resume in September.
Several members say they've done so much, some with plans they couldn't remember.