RuneScape launches Elder God Wars: City Of Senntisten Quest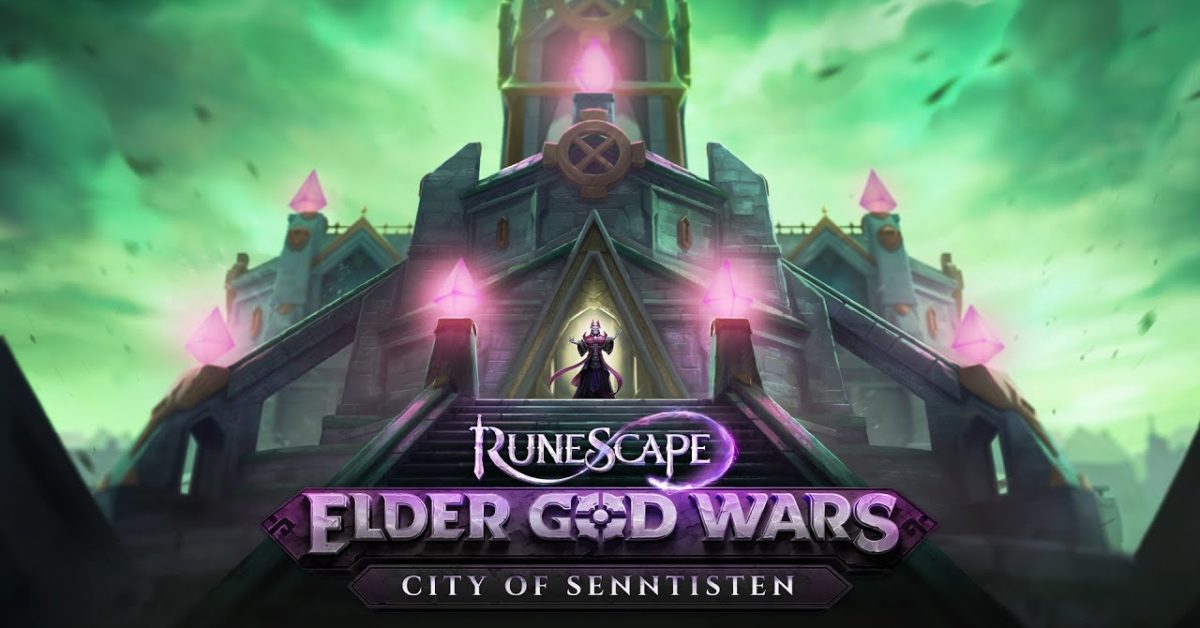 Jagex launched the first RuneScape quest for desktop and mobile devices with Elder God Wars: Town of Senntisten. The game was launched on ios and Android last week, and to help bring players from both of these fields into the fold, this new quest will give everyone the same epic experience with both cross-platform play. You can read more about this latest fight against the ancient gods below, along with the latest trailer and team quote on this epic breakthrough in the long-running MMORPG.
The Elder God Wars is an epic yearlong saga that follows Ariadne's devastating vision that "war is coming" RuneScapethe living world of Gielinor, and the city of Senntisten is the final quest before the planned war begins. Senntisten itself is a lost city, originally home to Zaros, now buried deep beneath the Archeology Guild, offering players a whole new place to explore. Once the players have recruited their allies, it's time to use their archeology skills and enter the city, where they repel the dark forces and begin to prepare their defenses. The city has dangers lurking around every corner. Players will need to exercise caution while exploring the claustrophobic confines of the Cathedral and its surroundings, as they transform it into a fortress in anticipation of waves of fierce enemies.

For those who are successful, there is a cornucopia of powerful rewards including new ancient magic spells, more XP in slaying and archeology skills, an upgrade to the Pontifex Ring of Observation , and more. The Town of Senntisten is a members-only quest and players will also need to have completed previous arc quests; Azzanadra's Quest and the Battle of the Monolith, along with their killer and archeology skills at 75 and 74, respectively.
"Today's launch of the town of Senntisten sees the Elder God Wars arc really ignite as this is the prologue quest before the war really begins. Over the next few months, the spell Gielinor will be decided as players experience four fronts on the battlefield as The Elder Gods begin their assault, "said executive producer Ryan ward. "The Elder God Wars is truly an epic series and we are proud to bring it to players as RuneScape celebrates its 20th anniversary since its launch. These are fantastic times for the game; we're proud to see more players playing than ever, membership is at its highest level in six years, we've brought it to mobile and welcomed so many new citizens to Gielinor. There really is no better time to play RuneScape. "