Valve's first half-life could have had a lot more blood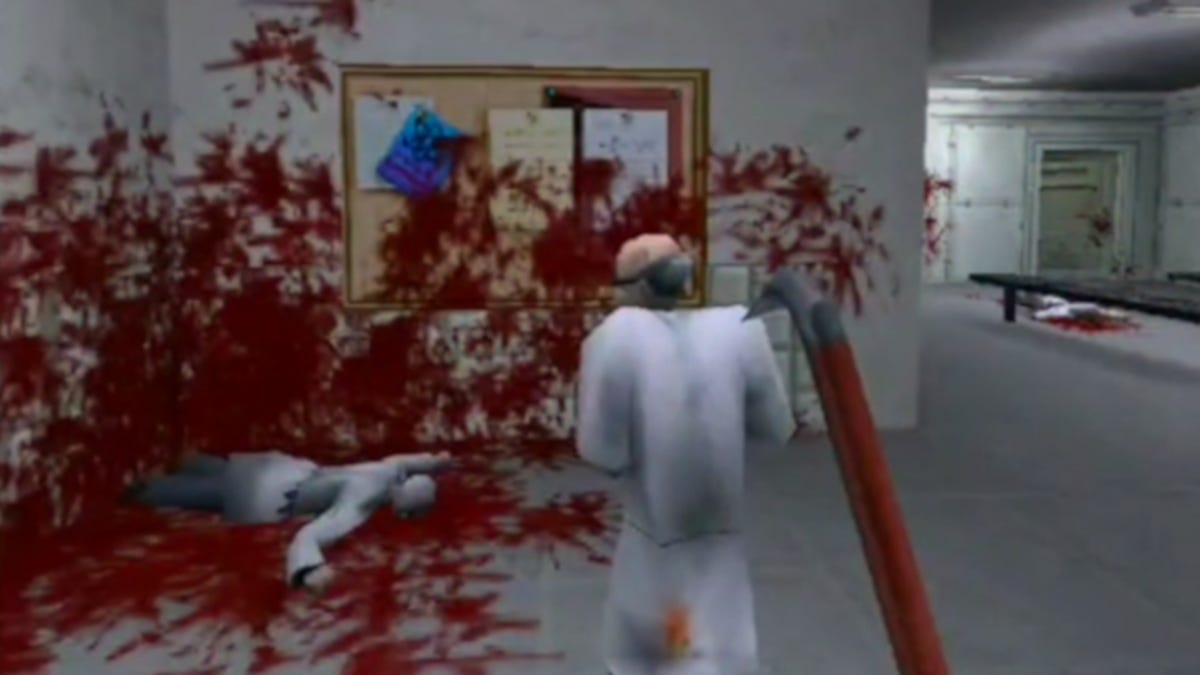 The original Half-life is a fairly tame game from the point of view of violence; crabs and other enemies can inspire disgust in their own way, but they do not explode in Mortal combat-style gore piñatas when struck with a crowbar. But they could have.
Brett Johnson, who now works at Guild Wars 2 ArenaNet developer, was a level designer on the original Half-life. For about a month now, it's been giving viewers a behind-the-scenes look at the stories and prototypes of the now-legendary shooter. on TikTok (Going through PC player). More recently he spoke of blood.
Display a picture of a dead scientist surrounded by the blood of at least three dead scientists, Johnson explained he wanted the rest of the team to think about the distance Half-lifethe violence would eventually disappear.
"What we're looking at in this image here is something that would end up being the final game locker room," he said, noting that he chose scientists because he liked Golden eye but was upset when he chased the scientists, only to have them disappear around a corner. "However, in this particular picture, I did this to send it to the team in order to stimulate conversation about the violence that we really want our game to be. As you know, we ended up removing it a little. "
G / O Media may earn a commission
It's interesting information, but it's not the only one Johnson shared recently. In other TikToks, he showed himself corridors and others distinctly earthquake-interiors looking from when the game was still "looking for a style". He also spoke the technological constraints it faces trying to find Half-lifeXen's controversial area, which others, like the fan-managed one approved by Valve Mesa black project – have since improved. Then there is the story from where Half-lifethe name comes from.
"Some of the considerations were things like Trip hammer and The belly of the beastJohnson said in a TikTok in late June. "I have a background in chemistry and one day we were talking about these names. I suggested, 'Well, what about Half-life? ' We have thought about it. Maybe something fun could happen to 50% health or things like that. And then the jokes ensued: what if it was half cooked or half cooked or half ass? And we all laughed about it. It was funny. We just rejected it. And then a few weeks later, we all found out that would become the real name of the game. "