Difference Between Paid and Free Versions for GW2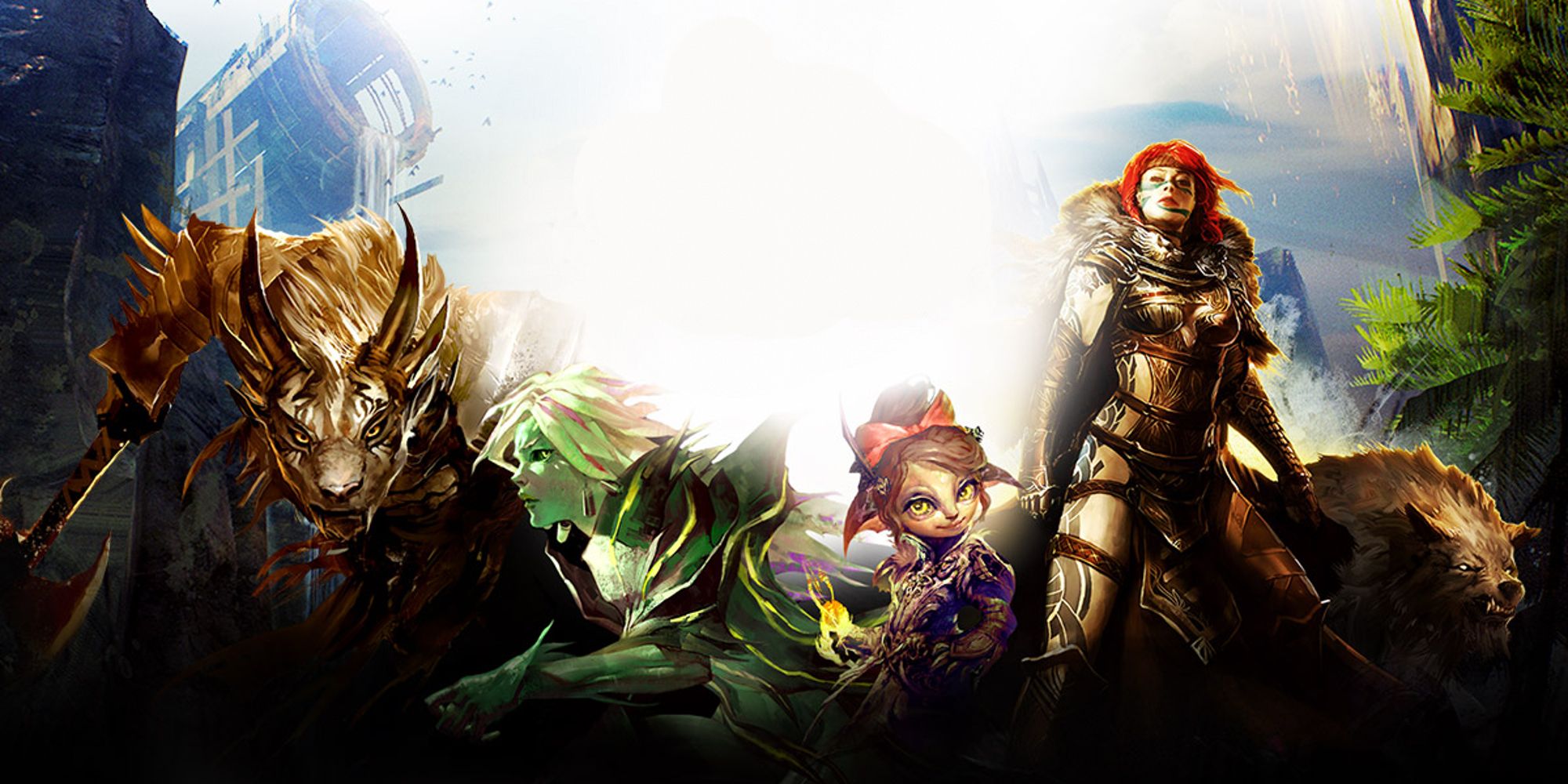 Quick links
When should you get a paid account?
The basic game of Guild Wars 2 is completely free, but you will eventually have the option to pay for additional content. If you're new to the game, you might be wondering what the differences are between the paid and free versions, but luckily, we have all the answers you're looking for.
Related: Guild Wars 2: Every Festival & When They Happen
First of all, it is important to know that to download and play Guild Wars 2, you don't have to spend any money. All you have to do is go to the official Guild Wars 2 website and download the game. Now let's see what the free version of the game includes.
Free version
The free version of Guild Wars 2 contains the entire base game. This is the main story excluding seasons and Living World expansions. With a free account, you have access to all classes, as well as two character slots.
If you play the free version, you will not have access to the following features.
Daily bonuses
Limited Trading Post Items
Exchange gold for gems
Sending items by post
Chat on the map
Chat in the PvP lobby

This unlocks once you reach Rank 20

Use Items Purchased With Gems

Appearances for mounts, gliders, etc.

Raids
Using the LFG (group search)

This unlocks once you reach level 30
Exploration
Those playing the free version will also get level restrictions for certain areas. For example, you will have to stay in the starting area until level ten, and you will only have access to Lion's Arch once you reach level 35.
WvW
World vs. World is a game mode where you join a team and attempt to conquer a map while competing against other servers. This game mode is locked until at least one of your characters reaches level 60.
Paid version
As the name suggests, you will have to pay for this version of Guild Wars 2. Currently, you cannot purchase just the base game, however, there are often deals with other sites (such as Amazon), which allow you to upgrade to the paid version.
To get the paid version of the game, you will need to purchase at least one expansion. There are three in total, with Path of Fire and Heart of Thorns being bundled together, and End of Dragons being a separate purchase. You can also buy a set of three at a time.
With the paid version of Guild Wars 2, you will have Access to all content included in Living World expansions and seasons you currently own. For example, if you play as an Elementalist and own both Path of Fire and Heart of Thorns, you can play as both Tempest and Weaver. Since you don't own End of Dragons, you won't have access to the Catalyst specialization until you purchase it.
Globally, with a paid account, you have unlimited access to all features that are not available for free accounts.
Living World seasons occur between expansions. You can buy each season's chapters separately or buy them all at once.
When should you get a paid account?
Although there are restrictions for free accounts, there are still tons of content in the game. Having a free account allows you to "test the waters" before committing to a purchase. If you decide to buy the game, you only have to make a one-time payment; Guild Wars 2 has no subscription fees, meaning once you've purchased it, you don't have to pay monthly to continue playing.
You can play the free version up to level 80, but if you decide you like the game, you can purchase the expansions right away!
Next: Guild Wars 2: Tips for Beginners
Lost Ark: Tripod System Explained
Read more