Legends of the Guild should have been a TV series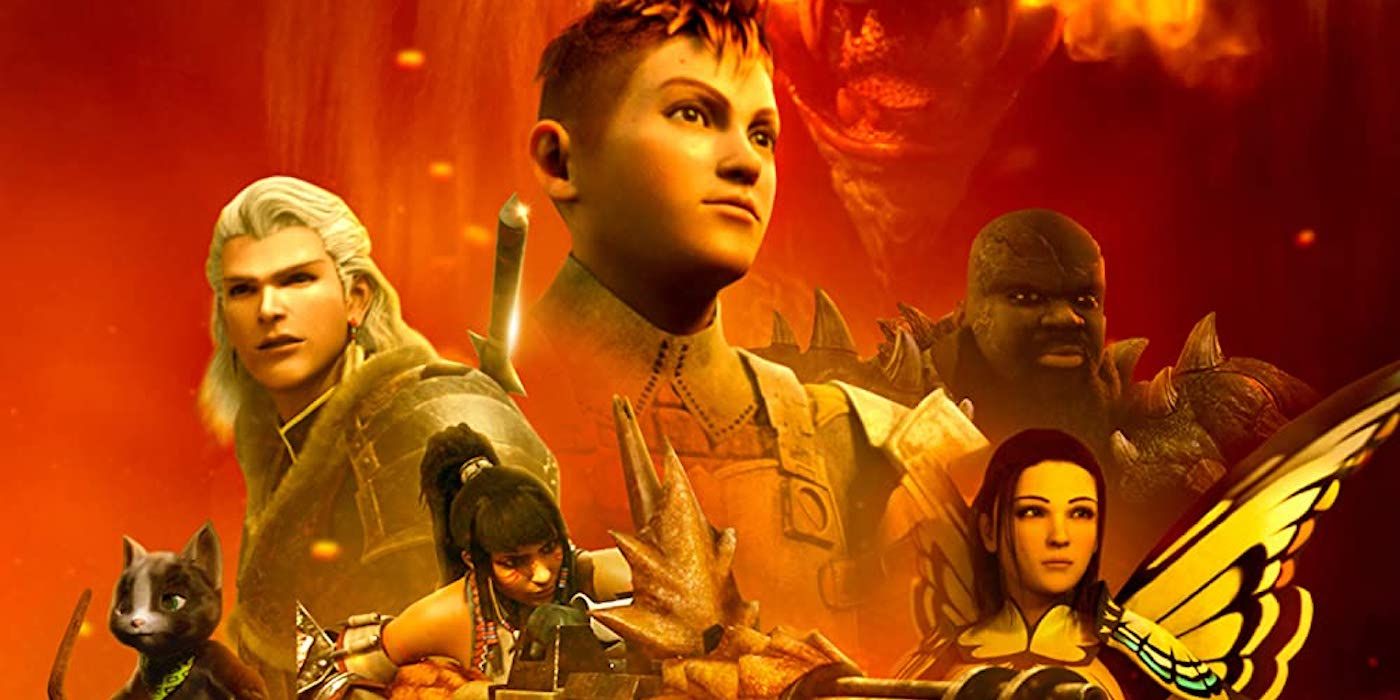 Netflix's Monster Hunter: Legends of the Guild runs for just under an hour, but it's clear from the conclusion that it should have been a TV series.
WARNING: The following contains spoilers for Monster Hunter: Legends of the Guild, now streaming on Netflix.
Monster Hunter: Legends of the Guild is a compact prequel that shows Aiden's journey as he becomes a popular guild hunter. It offers a key glimpse into the video game world that Capcom has built for the franchise, illustrating how Aiden came to be under the leadership of the brave warrior, Julius. However, while fans love what happens in the movie, by the end of the run it's clear that it should have been a TV series.
Now it's not to hit the movie, but in just under an hour it fails to deliver some key elements. There are a lot of promises made from persistent threads, which even subsequent games don't handle well. It ends up looking like a missed opportunity to add nuance to the Monster hunter franchise. Not to mention the fact that he introduces new characters only to squander their potential as they are sidelined in favor of more familiar faces throughout the course of the film.
RELATED: Dungeons & Dragons: How To Start a Monster Hunter-Themed Campaign
For starters, fans learn that Julius doesn't like Aiden because he's young, brash, and arrogant, the same issues he had in his youth. Seeing this rather than hearing it and learning how Julius becomes inspired and atoned for would have been profound, adding context to how he ultimately warms up to Aiden's bravery. The previous chapters could also have been explained, like Nadia training Julius to be selfless in combat.
An episodic format would also have seen them battle other ancient dragons and monsters in the game while collecting relics. Moreover, the wisdom of their master seems to be such a poignant thing that is sadly overlooked. Aiden's past should have been brought up because he only came to this town, Timben, after his own village was destroyed by creatures. Seeing a seven-year-old on the run, moving around to fend for himself in a new home, would have explained why he became this wanderer, yearning for a sense of family.
Ravi's story is also interesting, as he was a hunter who was excommunicated because he hunted for fun and sport, not to balance nature. This post responds to current concerns, especially with wildlife laws being ignored by hunters around the world, and it deserved more exploration. This would have added some subtle political commentary while also providing insight into the civil wars within the Guild.
RELATED: Monster Hunter Stories 2: Wings of Ruin Trailer, Plot, Release Date & News You Should Know
Finally, Mae had a powerful story in which the fairy-human hybrid turned her back on her family. She wanted to be a scholar but a modern one – a mix of academic and field warrior – which annoyed her family. Mae left to document creatures across the realm while reminding the Guild that they needed brains, not just muscle. She represented a feminist angle that represented something other than war, so her background, including how she wanted her family's approval and the symbol she represented, felt like organic drama pieces.
Seeing her aspire to change the system would have meant so much, especially since she and Ravi – two characters of color – end up dying in Timben's war. It's unfortunate because brief mentions of their past don't do these characters justice. A show, however, would have helped merge all of these characters together with the right motivations. As it stands, the events of the film seem too rushed, setting up nothing significant by the time it reaches its conclusion.
To see why Monster Hunter: Legends of the Guild would have performed better as a TV series, the film is now streaming on Netflix.
KEEP READING: Monster Hunter Stories 2 Is a Refreshing Take on the Classic Franchise
Black Panther: Wakanda Forever BTS footage teases Dora Milaje chase
About the Author